Monday, February 25, 2019
7:00 - 9:00 pm
Members' homes
This event has already occurred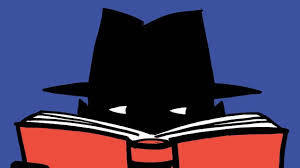 Next meeting: January 28,2019 7:00pm at El Matador (4316 Chamblee Tucker Road).

The Book: Cross Bones by Karen Reichs.
When travel journalist Lo Blacklock is invited on a boutique luxury cruise around the Norwegian fjords, it seems like a dream career opportunity. But the trip takes a nightmarish turn when she wakes in the middle of the night to hear a body being thrown overboard - only to discover that no-one has been reported missing from the boat. How do you stop a killer, when no-one believes they exist?
Contact: Cathe Echterhoff