Sunday, April 14, 2019
10:00 - 11:30 am
Outdoors & Nave
This event has already occurred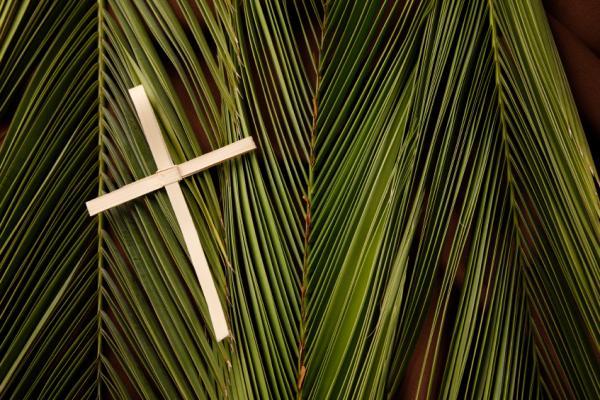 Combined Morning Liturgies
Join us this Sunday as we enter into Holy Week!

This Sunday is Palm/Passion Sunday and we will combine the two morning liturgies into one liturgy at 10 am. We will gather outside by the cross (weather permitting) for the Liturgy of the Palms and then process into the Nave being led by a bagpiper. The shape of the liturgy will be a little different this year as the Youth will lead us in a dramatic reading of the Passion narrative after we have shared in the Eucharist. Following the Passion reading, we will depart from the Nave in silence.

On Sunday afternoon at 5 pm, join us for the 3rd Annual Palm Sunday "Dreaming Together" Pilgrimage for Immigrants. We will again gather by the cross (weather permitting) for the Liturgy of the Palms then process to the creek bank by the lower parking lot for an outdoor celebration of the Eucharist. We will then process up Henderson Mill Road stopping at various points for scripture readings and meditations before ending us at the U.S. Immigration Office on Parklake Drive (near Northlake Mall) where we will pray and exchange the Peace. The walk is about 1.3 miles. If walking is difficult or not preferred, please let us know (sign up sheet on the new "Connecting Center" in the hall going to the Parish Hall). We hope to have drivers available for this purpose. We'll also need drivers for returning pilgrims to the church (sign up as described above). And, we hope that those who cannot be with us in step, will be with us in prayer. No signs, please. Friends and neighbors welcome!